Airport Traffic Forecast - 2023 Scenarios & 2023-2027 Outlook
Traffic loss slowing down
In the full 2023 year base case scenario, European airports will have 220 million fewer passengers than in 2019 – resulting in a cumulative loss since the beginning of the pandemic of 3.9 billion passengers. Therefore, 2023 passenger traffic will be back to 2017 volumes.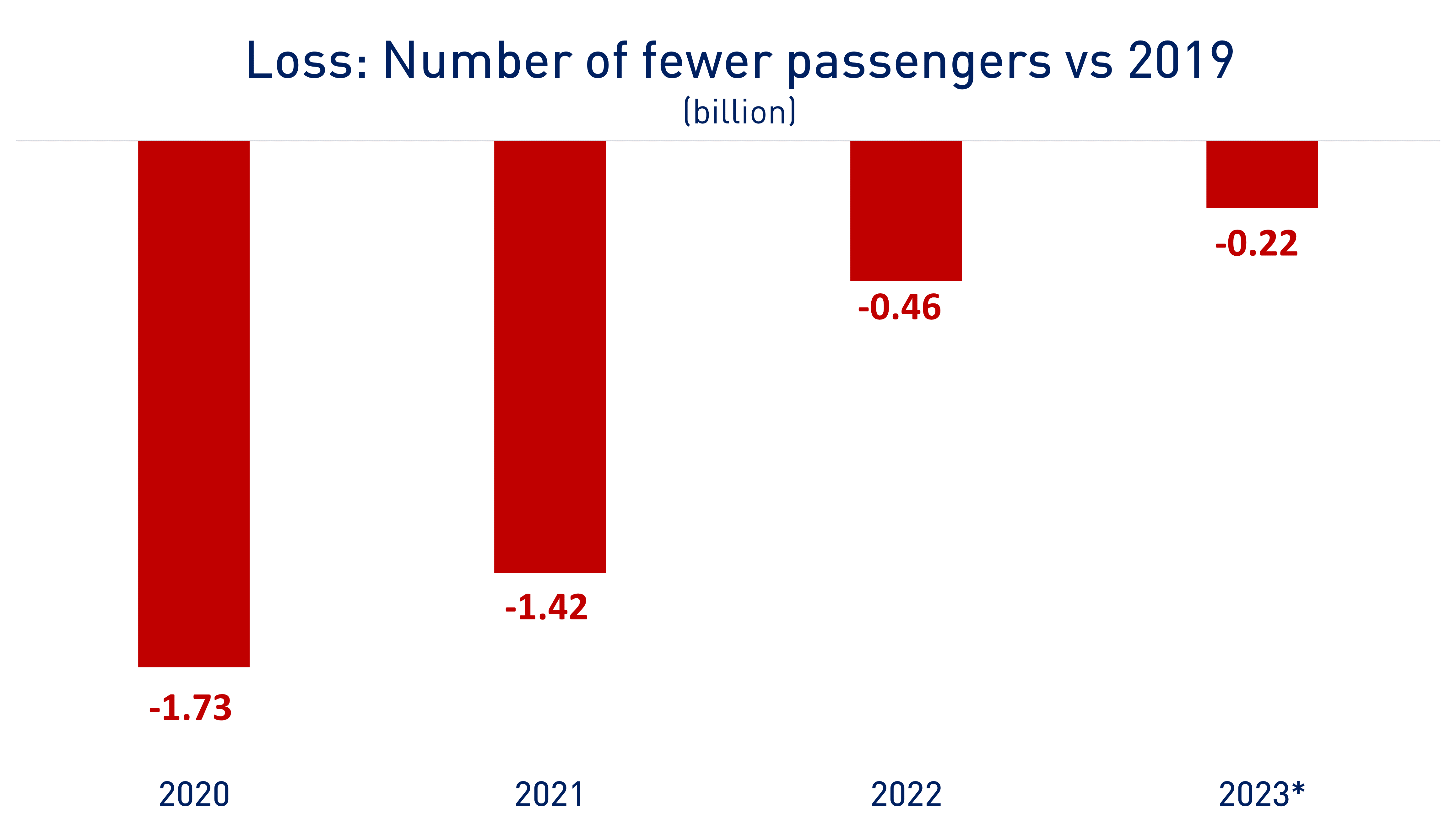 Full Year 2023 passenger traffic: -9% (vs. 2019)
Marginal change compared to the previous forecast (May 2022): -10%. The Summer will again be a peak for travel in 2023, with potential operational challenges in the aviation ecosystem.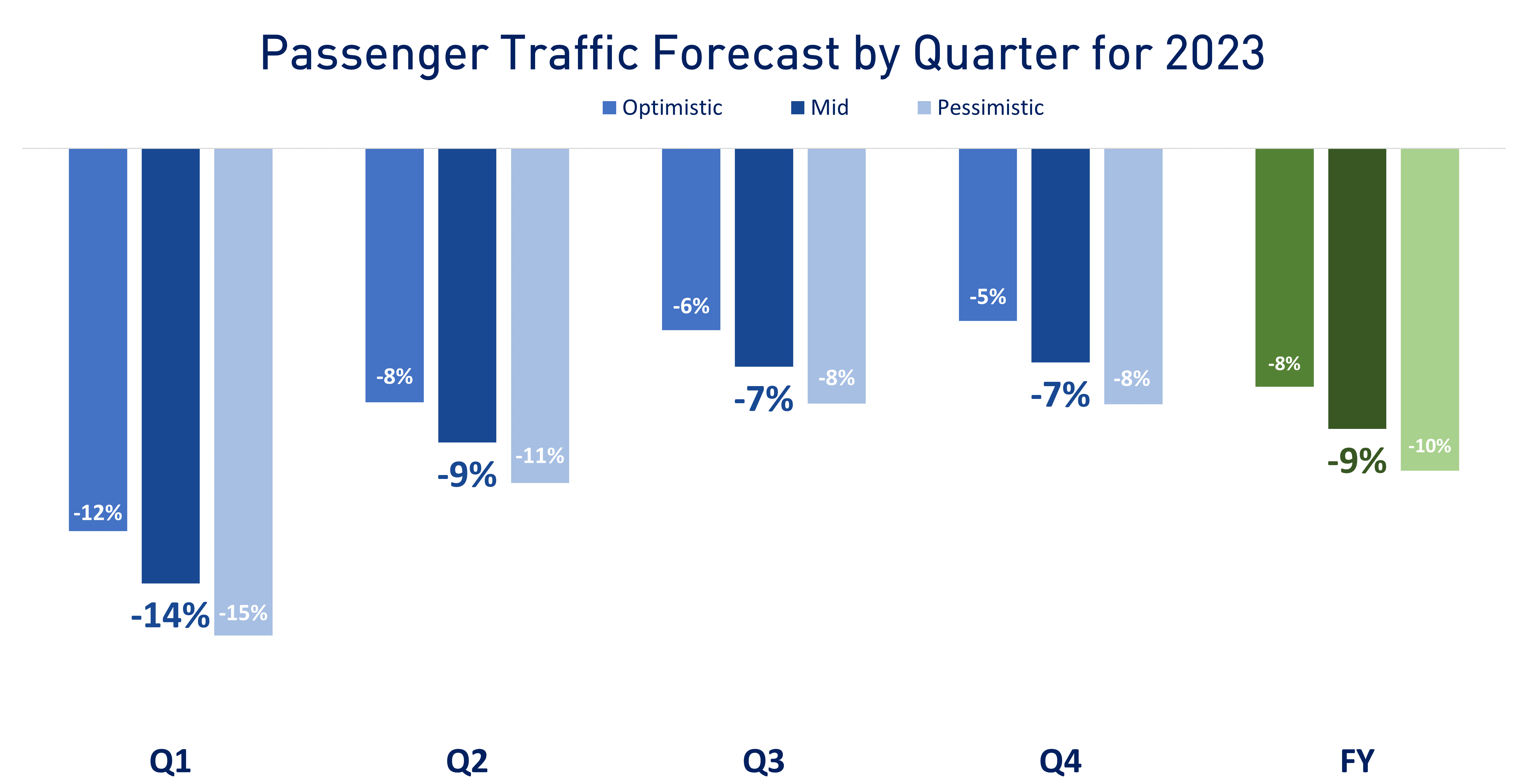 Pessimistic scenario FY 2023
There is the risk of a slower recovery, resulting from geopoliticsm recessions and/or continued travel restrictions, especially in Asia.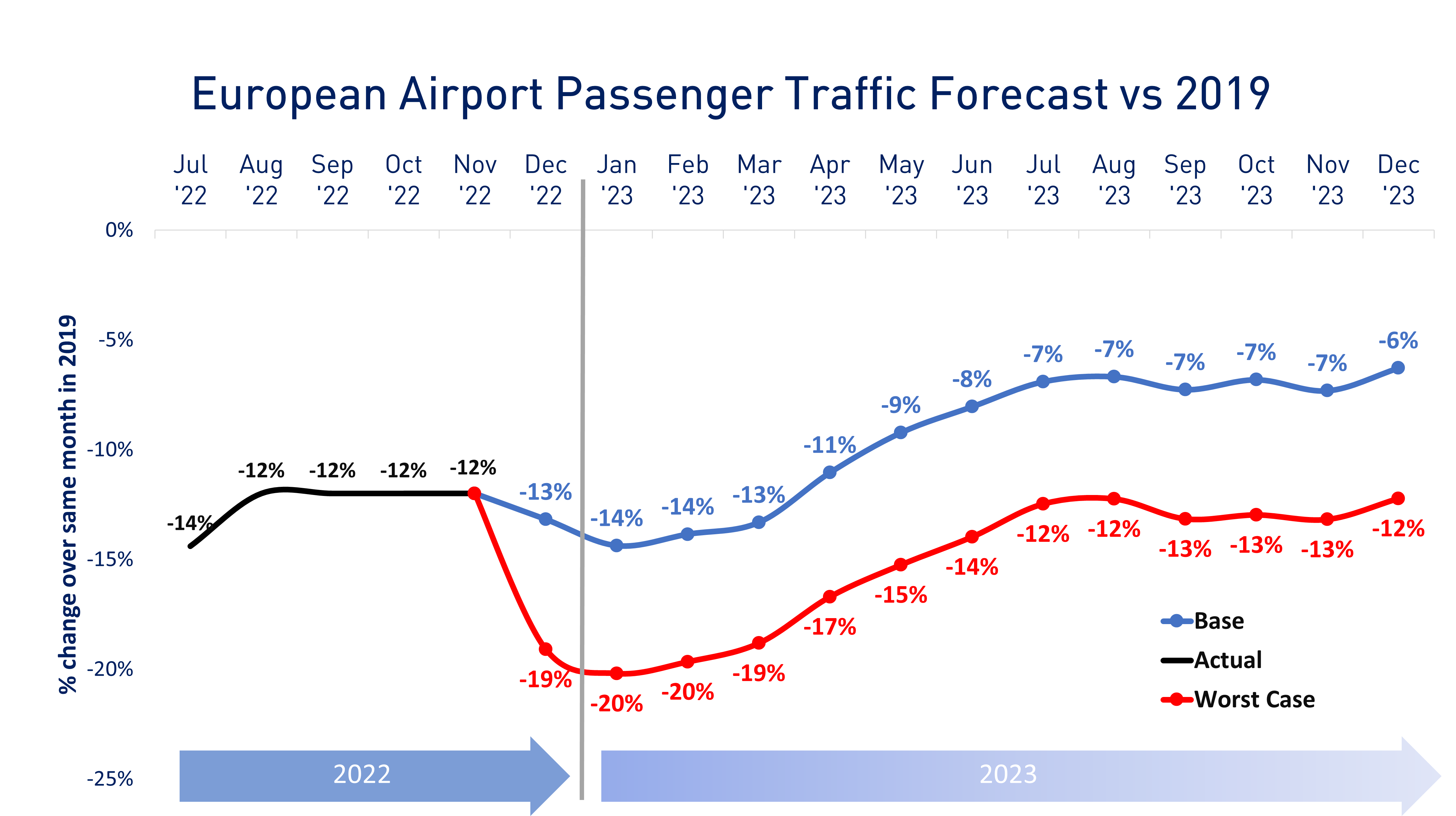 Full Recovery now expected in 2025
A full recovery to pre-pandemic volumes is now expected in 2025 rather than 2024, previously forecast (May 2022). The downgrade of the 5-year forecast reflects increasing economic worries, along with depth and duration of recession.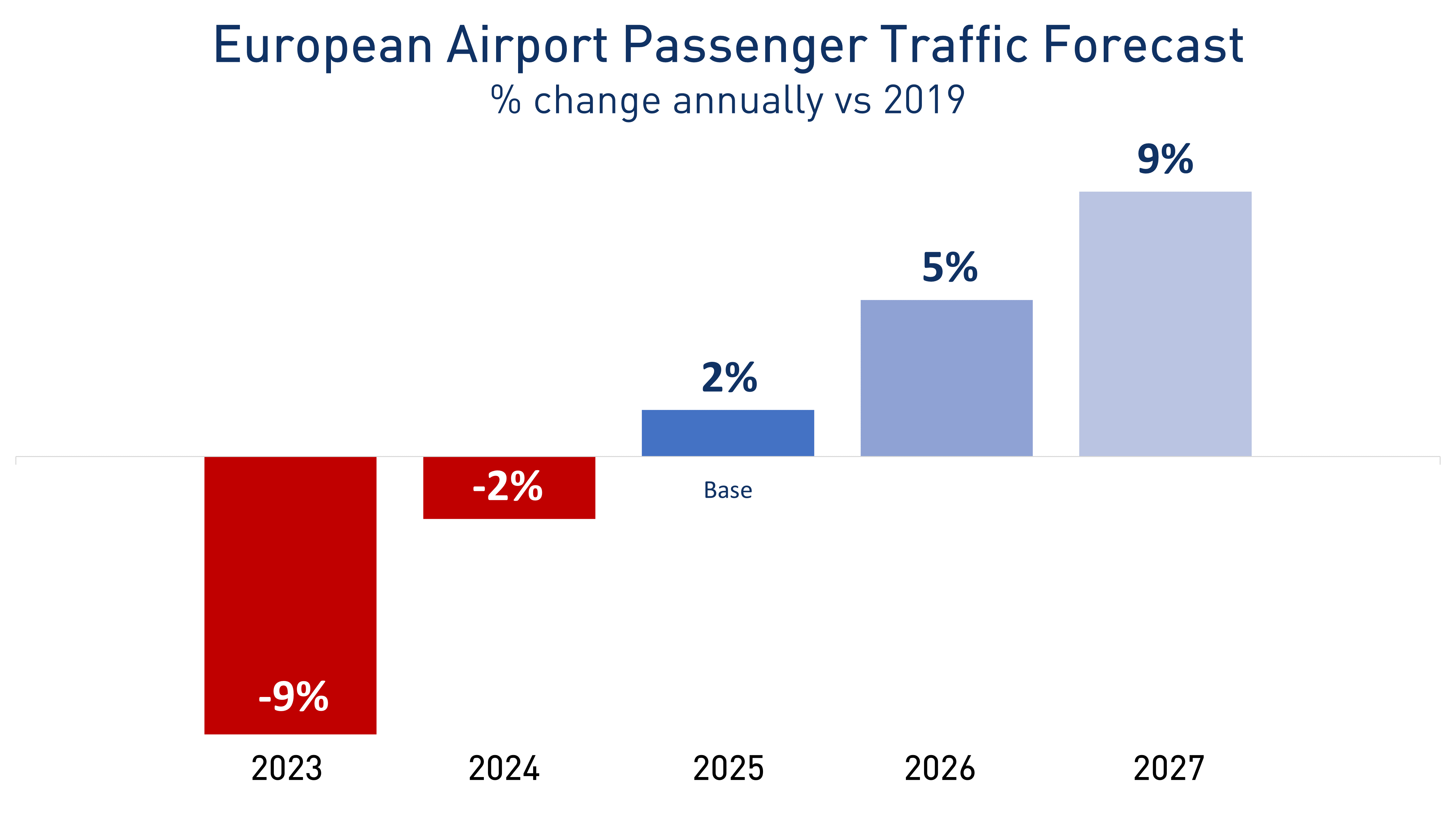 For more information, download the fleshed out forecasting available below.