COVID-19 & Airports: Traffic Forecast & Financial Impact
A Traffic Loss That Sets us Back 25 Years
The unprecedent shock and resulting decline in traffic in 2020 means that European air traffic has fallen below the level last reached in 1995 – while airports remain dimensioned for 2019 levels of traffic.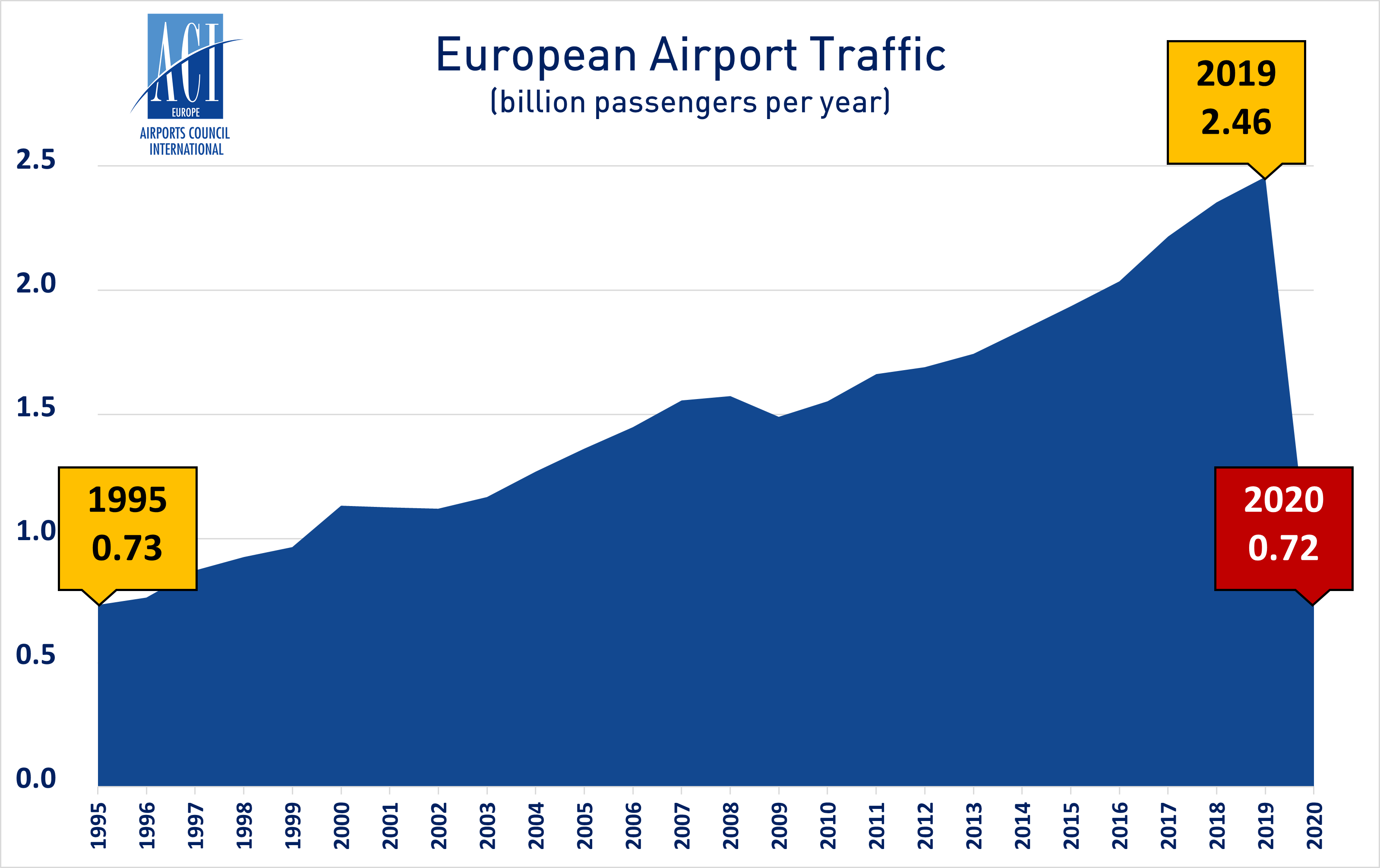 April Base Revised Forecast = October Low Forecast
Q1 2021 traffic has followed the 'Pessimistic Scenario' of our previous forecast (January 2021).
Developments impacting the revised short-term forecast include the emergence of COVID-19 variants, advice against non-essential travel and an array of related & tightened travel restrictions, as well as delays in the roll-out of the vaccines.
Full Year 2021 Traffic Forecast Updates:
- October 2020 Forecast: -48%
- Revised in January 2021 to -52%
- Revised in April 2021 to -64%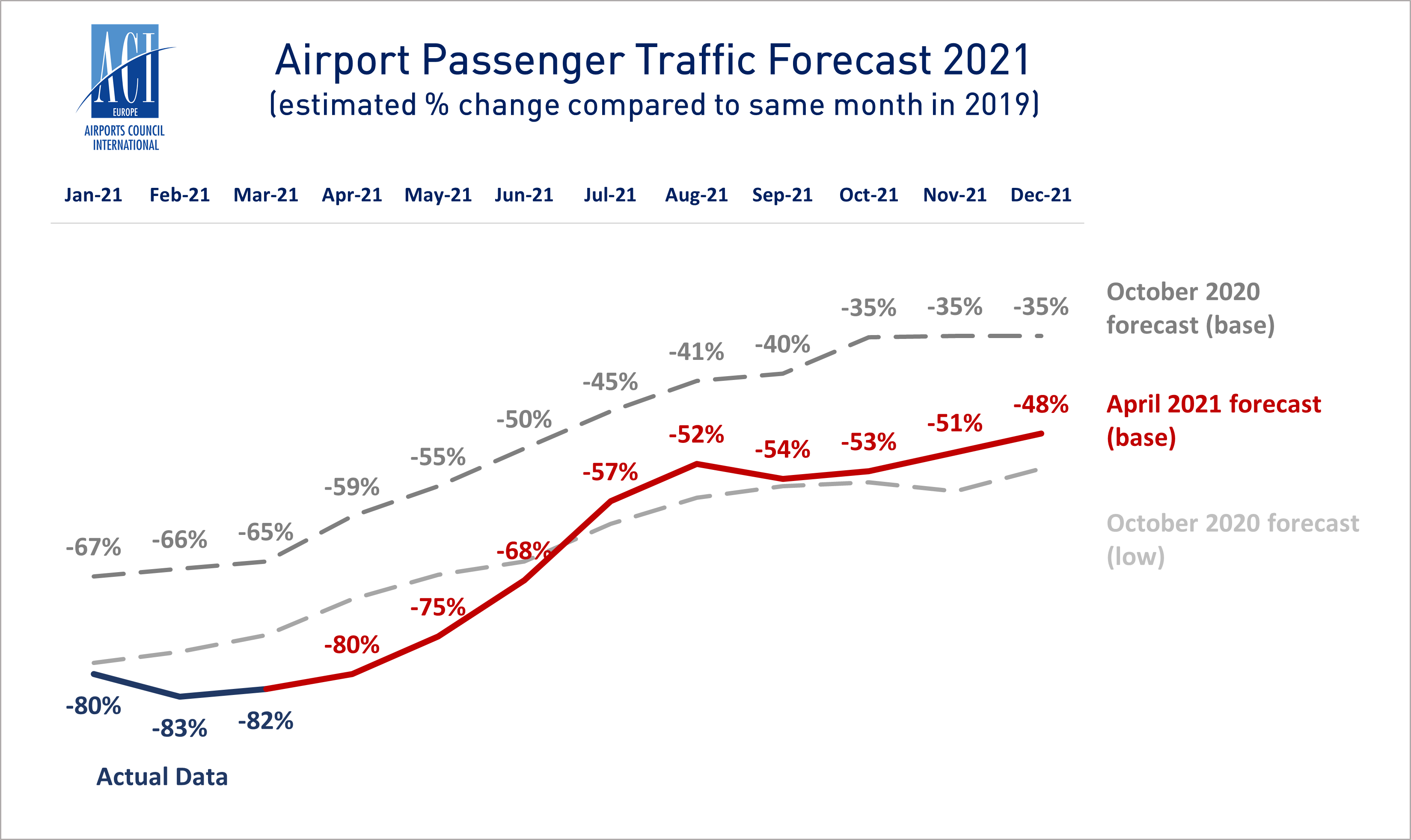 Passenger Traffic Development in 2021 Shaped by Vaccines & Travel Restrictions
In the base case scenario, traffic remains at low levels in Q1 & Q2, but starts recovering as of Q3 (assuming effective vaccination rollout resulting in improved epidemiological situations in Europe & leading to the easing of travel restrictions, mainly for intra-European travel) and further improves in Q4 (but with intercontinental travel largely remaining restricted)
The base case scenario sees a significant summer peak as pent-up vacation & VFR travel demand is released.
The low case scenario sees the permanence of more severe travel restrictions limiting summer travel.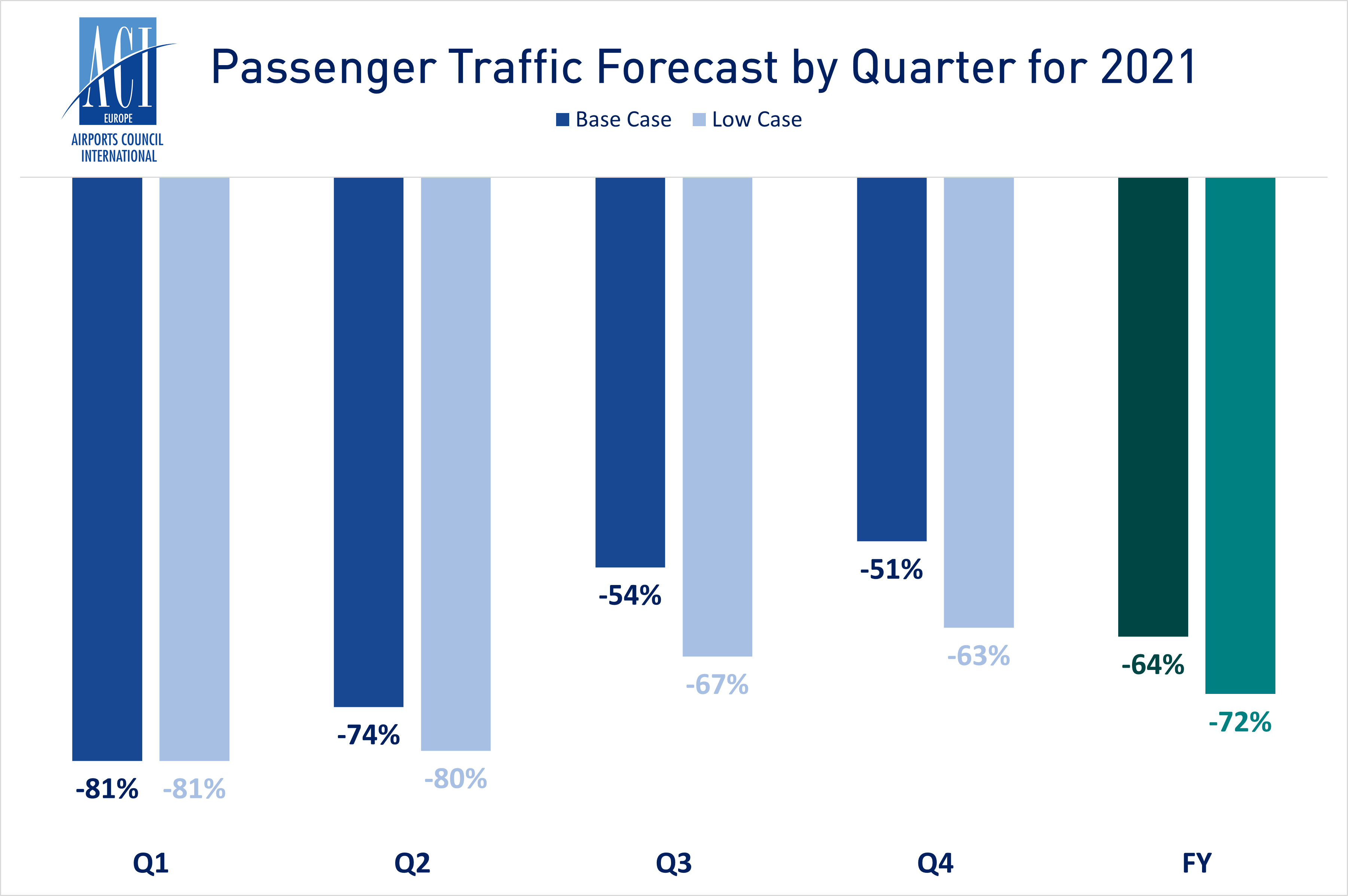 Full Recovery Not In Sight 2025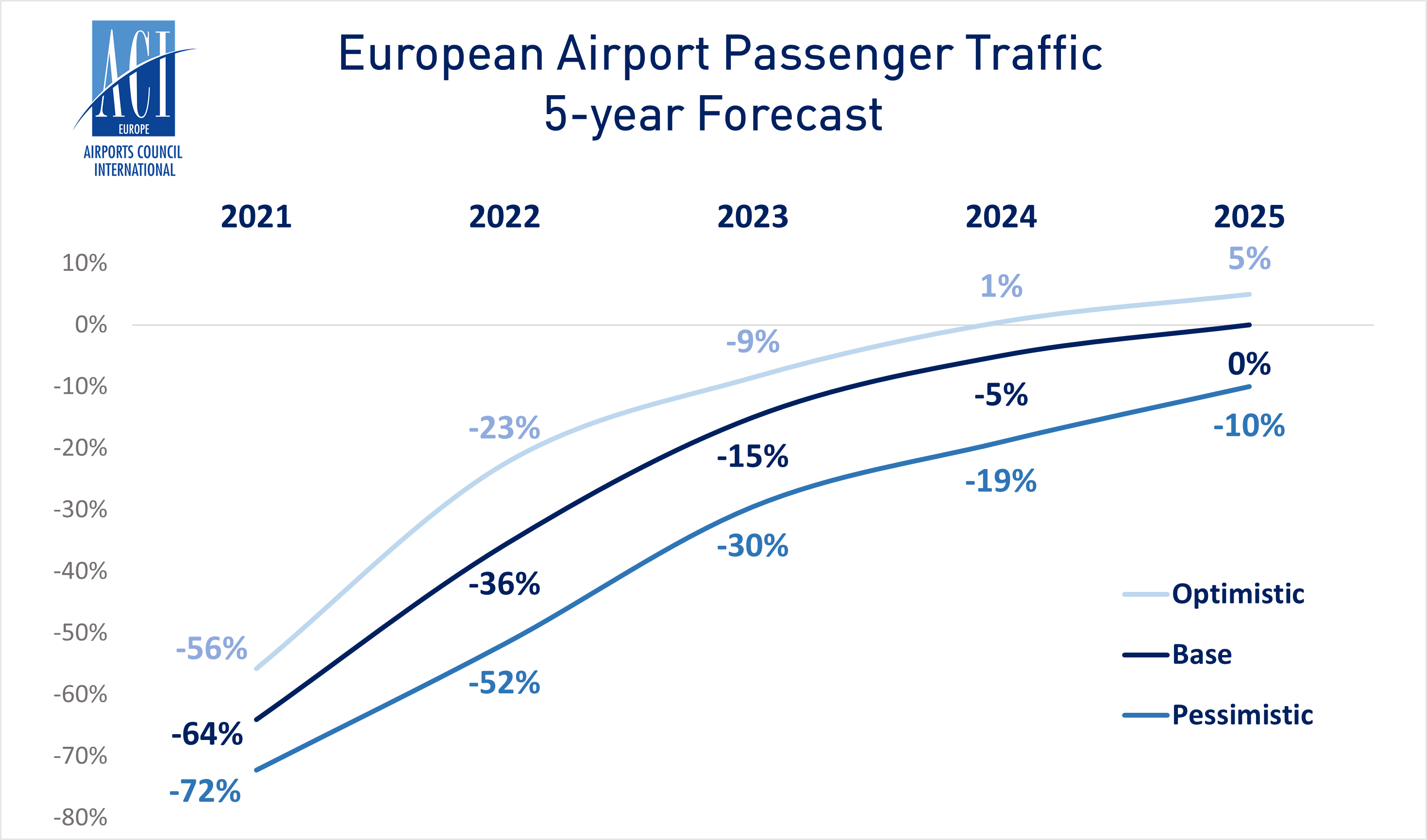 For more information, download the fleshed out forecasting available below.