Airport Traffic Forecast - 2022 Scenarios & 2022-2026 Outlook
A Traffic Loss That Sets us Back 36 Years
In the full 2022 year base case scenario, European airports will still have 540 million fewer passengers than in 2019 – resulting in a cumulative loss since the beginning of the pandemic of 3.7 billion passengers. This is equivalent to the total passenger growth achieved over 36 years prior to the pandemic.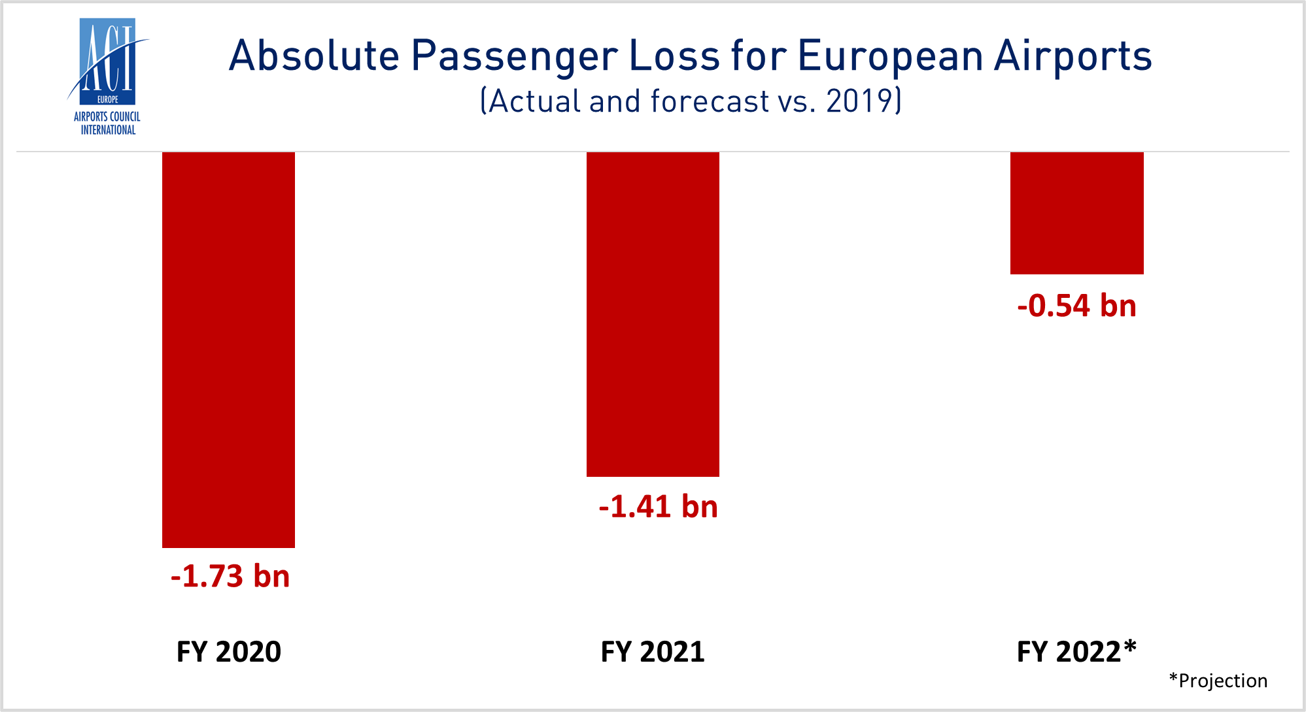 Full Year 2022 passenger traffic: -22% (vs. 2019)
Significant improvement compared to the previous forecast (Oct 2021): -32%. However, the return of geopolitics, fast weakening economic conditions and the possibility of new COVID variants emerging warrants caution.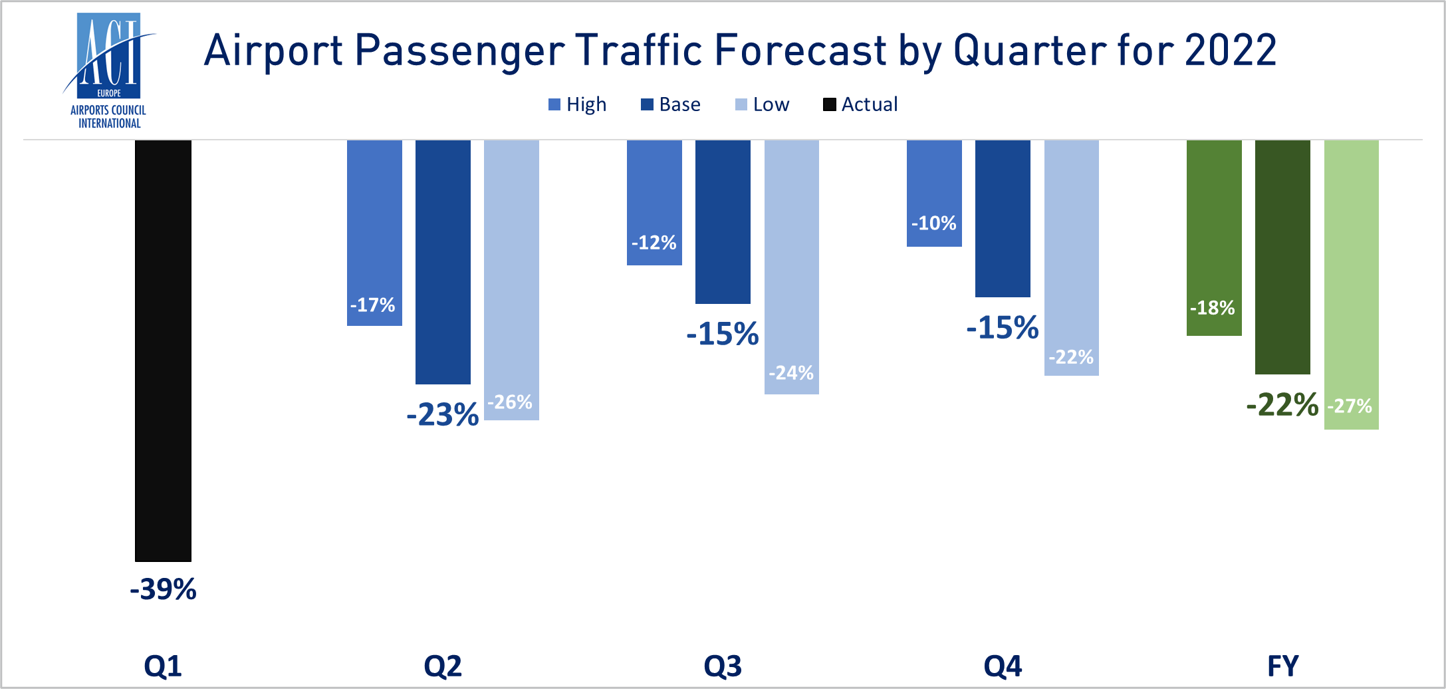 2022 Monthly Forecast
In the short term (Summer 2022), these risks will be balanced out by strong pent-up demand fuelling a dynamic recovery from COVID-19 depressed passenger traffic.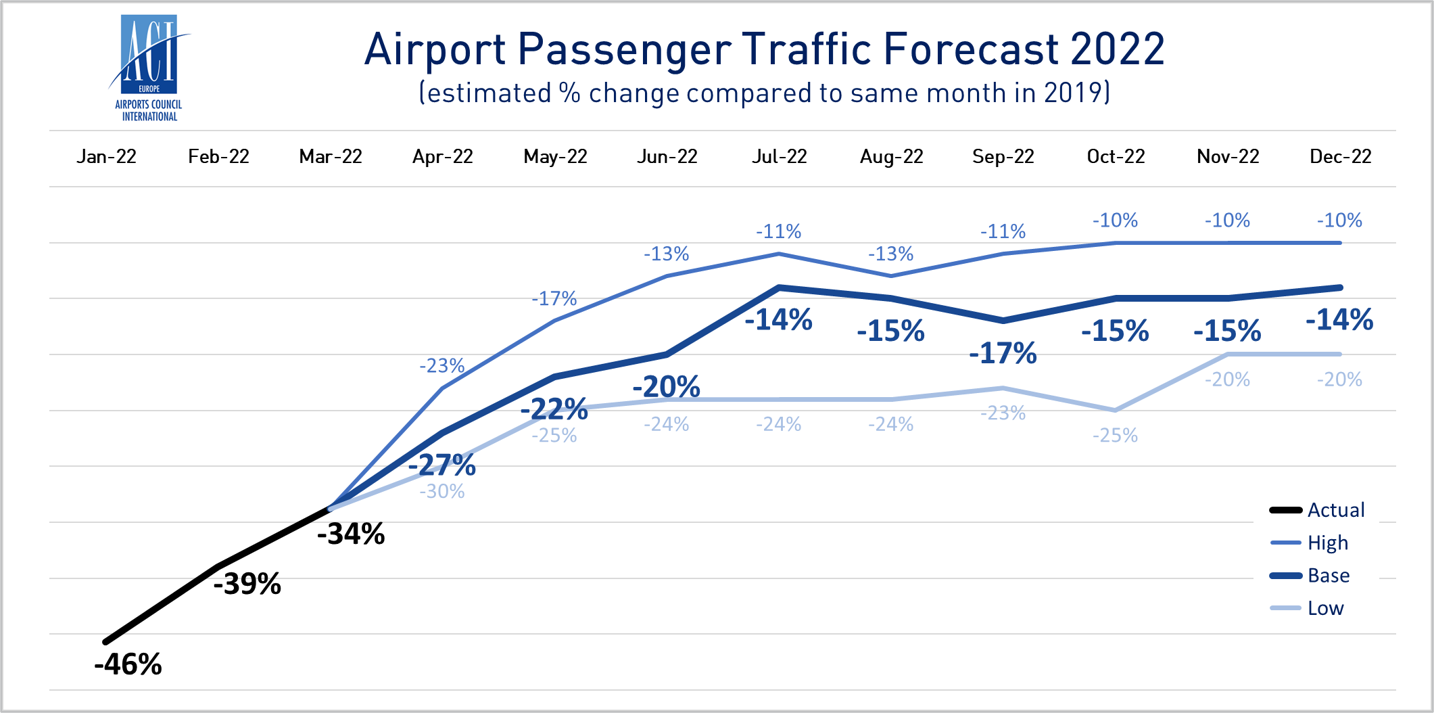 Full Recovery now expected in 2024
A full recovery to pre-pandemic volumes is now expected for 2024 rather than 2025, previously forecast (Oct 2021). This new prediction assumes limited COVID-19 disruptions.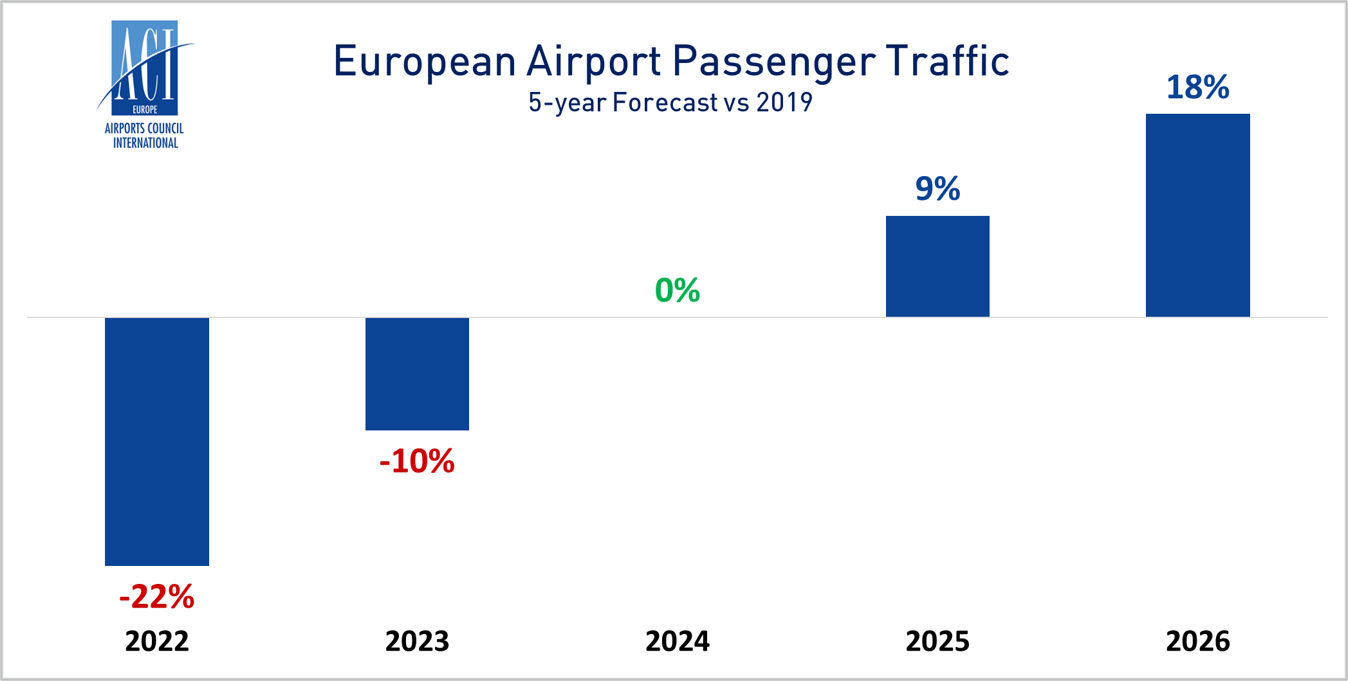 For more information, download the fleshed out forecasting available below.