Policy Committee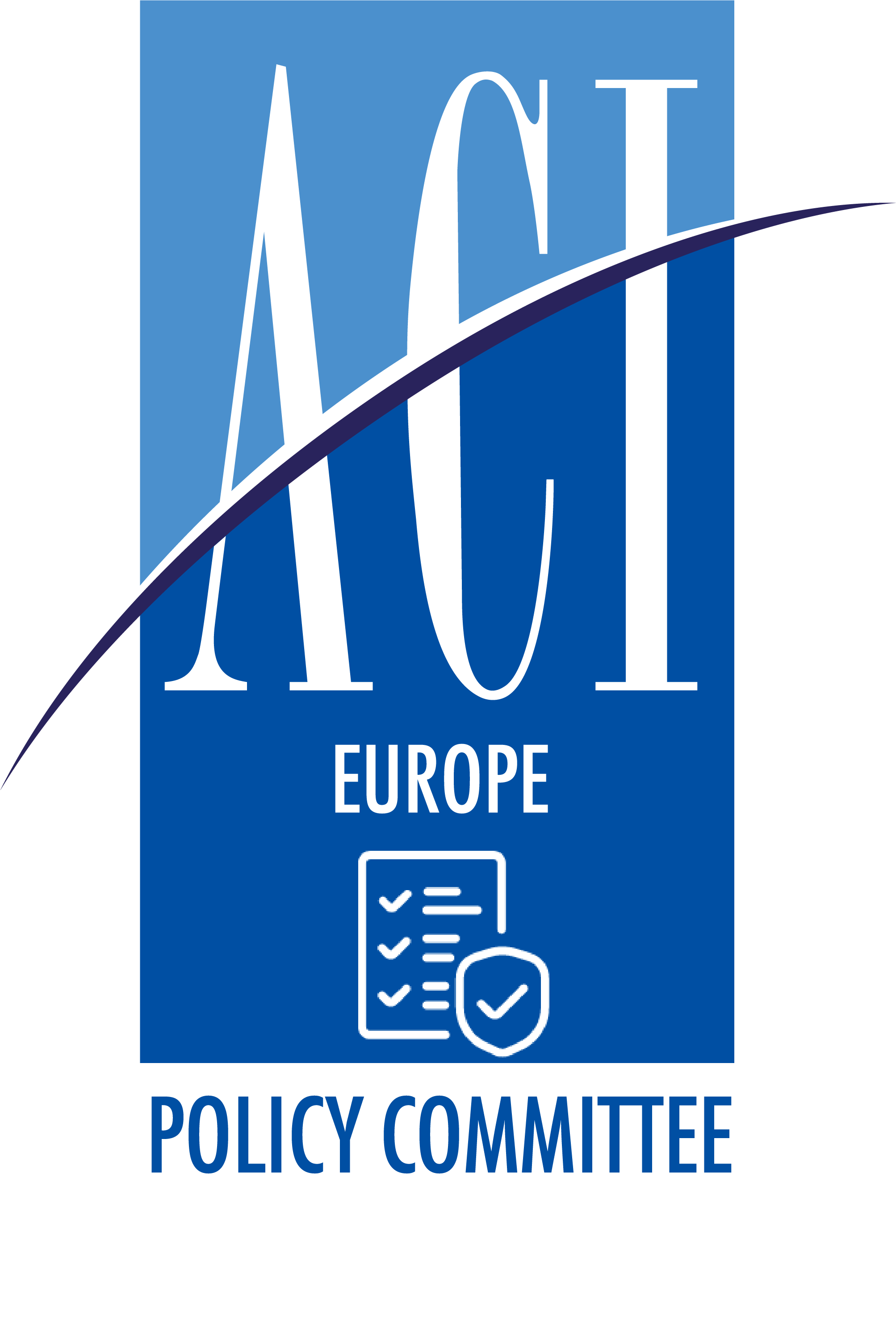 Scope of the Policy Committee
To study the implications of European legislation and policy and provide advice on how ACI EUROPE should respond.


To monitor trends affecting airport policy and provide advice for consideration by the Board of ACI EUROPE and advise the Board by acting as a "think tank". Identify priorities, generate ideas and studies and develop strategies and guidance, both on its own initiative and on request from the Board.


To assist the ACI EUROPE Policy Unit to build a constituency of understanding and support within the European Parliament of the positive benefits of the aviation industry.


To assist the ACI EUROPE Policy Unit in representing the airports industry to the relevant European Institutions and ensure a cohesive airport industry voice on key strategic issues.


When advising the Board, give proper weight and consideration to the needs of medium and small airports.


To work effectively with the ACI EUROPE Environmental Strategy Committee to promote a wider understanding among decision-makers and opinion-formers of sustainable civil aviation.


To ensure and promote cohesion with the policies and positions promoted by ACI at the world level to ICAO and other worldwide bodies. To study the implications for European airports of ICAO initiatives and develop ACI EUROPE input.


To ensure and promote cohesion and exchange of information with other ACI EUROPE Committees, especially on issues of a regulatory or legislative nature.


To take all necessary measures in collaboration with the ACI EUROPE Office to ensure that the results of the Committee's work are shared with the wider membership of ACI EUROPE (e.g. by contributions to the ACI EUROPE website and publications).
Chair of the Policy Committee: Gaël Poget (Geneva Airport)
Vice-Chair of the Policy Committee: Irene Gracia Lacarra (Aena)