#WeAreAviation: support, resilience and continuity in the fight against COVID-19 pandemic
The global outbreak of the novel Coronavirus (Covid-19) has hit the world of aviation hard. Amid the rapid spread of the infectious disease and the declaration of a state of emergency in many world regions, air passenger travel has been vastly reduced or suspended.
The impact upon Europe's airports has been unprecedented. More passengers were lost to European airports during the month of March 2020 than during the entire financial crisis of 2009.
The air transport sector has proven its ability to adjust in the past and in the current situation, supports the fight against Covid-19 with what it does best: transporting people and goods to where they are needed, whilst at the same time gearing up for the moment when we can begin our return to normality.
This page explores the vital role airports are playing in shifting medical equipment and staff, repatriating travellers and contributing to maintaining supply chains during the Covid-19 crisis. It also shows the remarkable resilience, bravery and optimism of the airport workforce – and their role in the communities they serve. The examples featured are not exhaustive but provide a snapshot of what the industry is doing – with much more being done in all parts of the world.
| | | | | | | | | | | |
| --- | --- | --- | --- | --- | --- | --- | --- | --- | --- | --- |
| At the heart of communities | | | | | Transporting essential goods & medical equipment | | | | | Serving rescue and emergency missions |
| | | | | | | | | | | |
| Ensuring a safe and healthy environment | | | | | Bringing stranded passengers back home | | | | | Supporting their business partners |
| | | | | | | | | | | |
| Expressing gratitude to front line workers | | | | | | | | | | |
| | | | | | | | | | | |
At the heart of communities
Even in the face of a radical shift of business, airports remain "plugged into" the communities they serve. They strive to preserve jobs they have created as essential engines for industry and societal connectivity in their regions. Despite difficult economic times, airports continue to give back to communities with essential services and charitable donations.
Southampton Airport
With vital travel restrictions reducing its operating hours and flight programme, Southampton Airport is putting its resources to good use – using its 3D printer to create adjustable straps for face masks for NHS staff.
The adjustable flexible straps have been donated to Southampton General Hospital to help provide some comfort to the incredible medical staff working tirelessly to help others.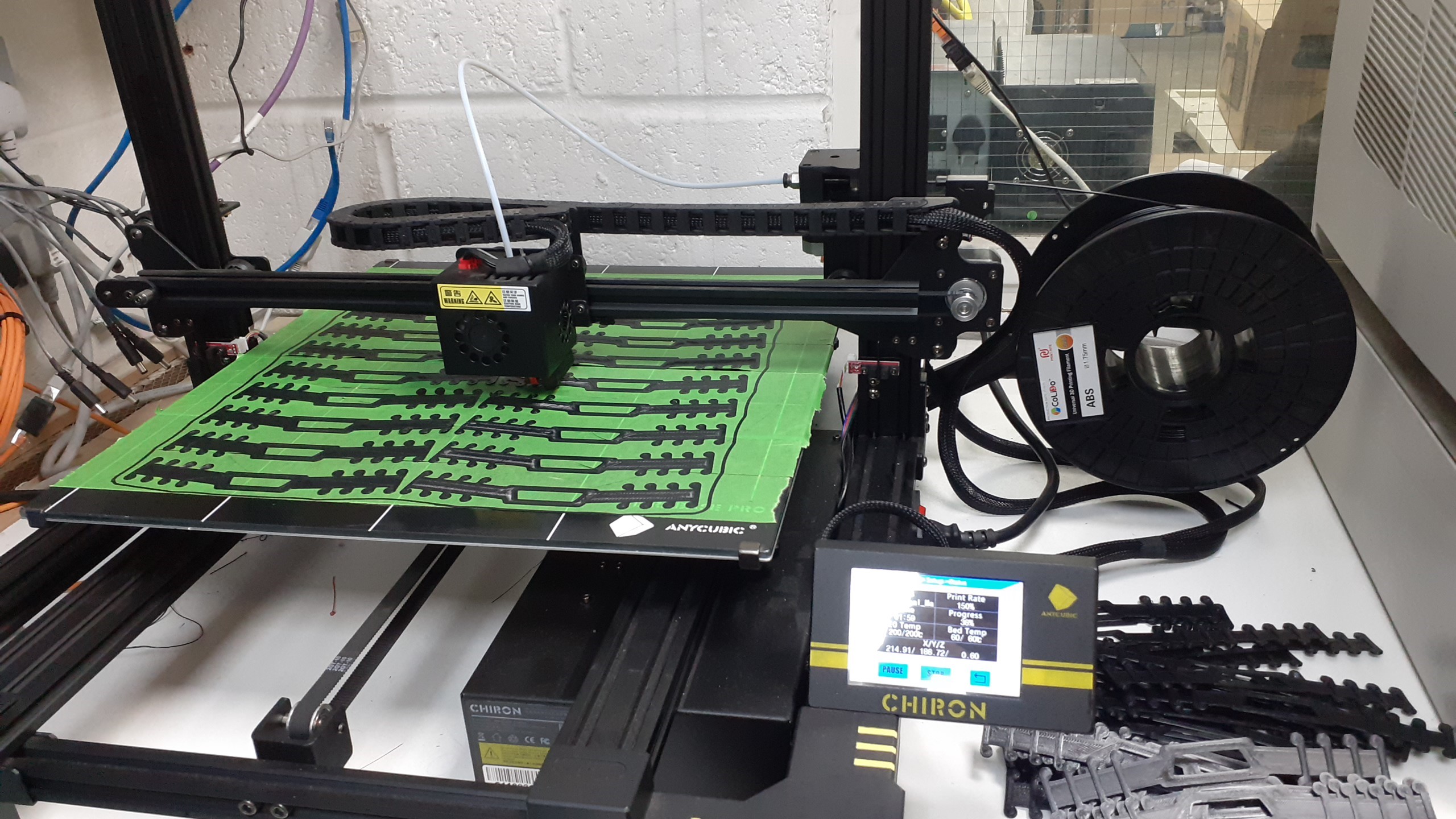 ---
Brussels Airport
Brussels Airport lends the necessary equipment in order to implement social distancing measures to the local children's hospital.
You can now spot some of the @BrusselsAirport separators, normally used to organize passenger flows, in the children's hospital @HUDERF_UKZKF. Their order is still pending so we were happy to help to keep the young patients at a safe distance. #wearebrusselsairport #wecareforyou pic.twitter.com/5efowH4Nyp

— Brussels Airport (@BrusselsAirport) May 4, 2020
---
Isavia
The Icelandic airport operator Isavia joined forces with the Landspítali Hospital in the fight against COVID-19. As of now there are nine employees from Airport Security Department of Isavia at Keflavík Airport that have started working at the hospital.
---
Glasgow Airport
AGS Airports, which owns and manages Glasgow Airport, has responded to the #GiveHope appeal launched by homeless charity, Simon Community Scotland, by pledging £40,000 which will be used to support some of the most vulnerable people in society during the Coronavirus (COVID-19) pandemic.
---
Edinburgh Airport
Kevin Myles, one of Edinburgh Airport's engineers helped raise funds for 75 food hampers to be delivered to elderly and vulnerable villagers in North Queensferry.
👏| Well done to Kevin Myles, one of our engineers, who has helped raise funds for 75 food hampers to be delivered to elderly and vulnerable villagers in North Queensferry. https://t.co/ZWN32Wi9gS

— Edinburgh Airport (@EDI_Airport) April 15, 2020
---
AENA
Aena donates 2 million euros to the Higher Council for Scientific Research to contribute to research projects that try to tackle COVID-19.
To this figure will be added the voluntary contributions of employees through the 'solidarity payroll' initiative.
---
Cork Airport
Cork Airport donates food to Cork Penny Dinners!
---
London Heathrow Airport
The Heathrow Community Trust is set to release £95,000 funding for local community groups responding to COVID19.
The airport has also donated 6,000 FFP2 respiratory health masks to their local NHS teams at Thames Valley Air Ambulance and Hillingdon Hospital.
---
Swedavia
Swedavia will this week deliver approximately 100,000 disposable gloves, 1,000 goggles and 100 respirators to health facilities around the country in the fight against Covid-19. "Airport managers at our airports are now collecting the equipment they can spare – protective equipment or anything else that might be used – to donate to appropriate medical facilities locally in the region," says Marie Wiksborg, Director of Business Support and Security at Swedavia.
---
Teesside International Airport
Staff from Teesside International Airport have donated all perishable food from its cafés, originally intended for passengers, to workers at nearby Darlington Memorial Hospital.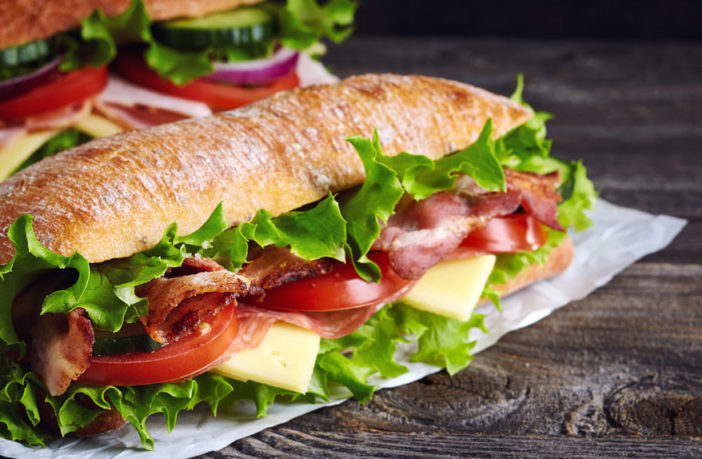 ---
Luxembourg Airport
Food donations also took off locally at Luxembourg Airport.
The COVID-time is challenging for everyone, and we as #luxairport miss our passengers. It is very quiet as the shops and restaurants at the airport are currently closed.
Yesterday, we initiated the donation of food to @StemmVun together with SSP, the operator of our restaurants pic.twitter.com/DwsDJFvUi5

— Luxembourg Airport (@luxairport) April 17, 2020
---
Lyon Saint-Exupéry Airport
An employee from Lyon-Saint Exupery Maintenance and Innovation team is behind the exceptional production of badge-holder armbands and visors for the medical staff of the South Lyon University Hospital. Thanks to the airport's 3D printer and its resourcefulness, an order of 130 armbands as well as visors was successfully delivered to the Hospital Emergency Department. Lyon-Saint Exupéry also donated 15,000 single-use gloves to HCL (Lyon hospitals).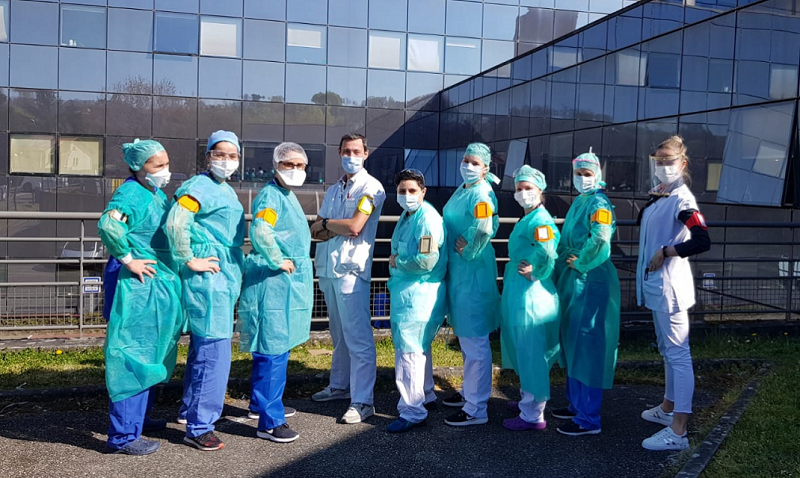 ---
Gatwick Airport, Edinburgh Airport, Glasgow Airport, Stansted Airport, Aberdeen Airport, Bristol Airport
A number of airports in the UK have turned their premises into coronavirus testing centres, supporting the national effort to combat the spread of the virus. Click on the links below to read more about each airport's example.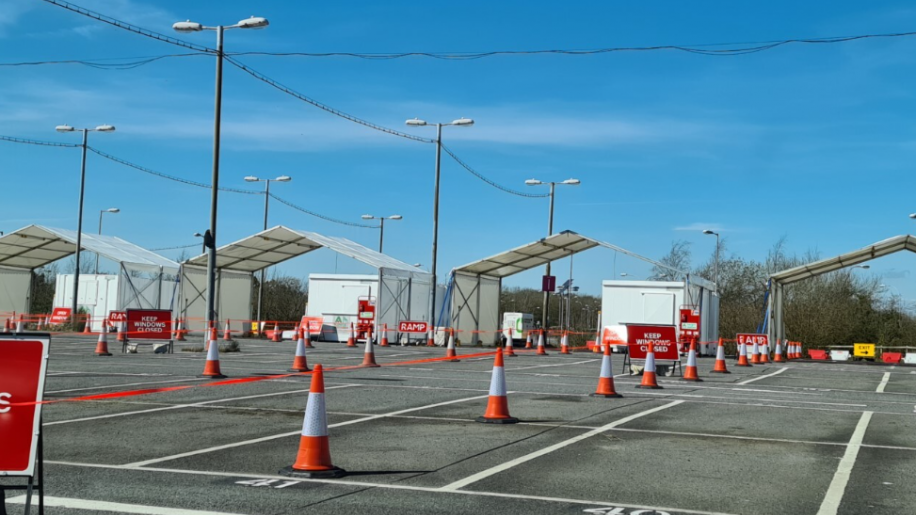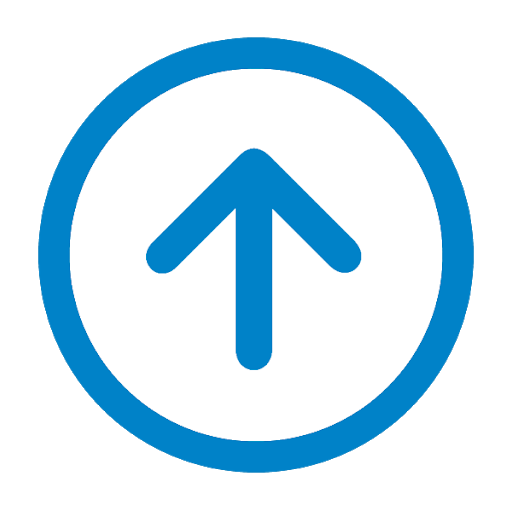 BACK TO TOP
Transporting essential goods & medical equipment

Europe's airports remain open despite facing liquidity issues and operating with skeleton teams. As critical infrastructure, their mission is to facilitate the supply of medical equipment, crucial to tackling the spread of the virus, and keeping vital supply chains running intact.
London Luton Airport
The cargo team at London Luton Airport is working around the clock to ensure crucial deliveries of PPE and other medical equipment reach the National Health Service and other focal destinations safely and efficiently.
Our cargo team is working around the clock to ensure crucial deliveries like these reach their destinations safely and efficiently. Thank you #LLAHeroes 🌈 #keyworkers pic.twitter.com/ZQF9LKSmyw

— London Luton Airport (@LDNLutonAirport) May 11, 2020
---
Doncaster Sheffield Airport
Personal Protective Equipment (PPE) for NHS arrives at Doncaster Sheffield Airport. The airport is one of many aviation organisations pivoting its core business in response to the coronavirus, delivering essential supplies such as perishables, medical supplies and providing a rapid response to deliver critical Personal Protective Equipment to the NHS frontline.
---
Warsaw Chopin Airport
Although regular traffic has drastically decreased, Warsaw Chopin Airport still provides support to flights with medical transports as part of #CargoForPoland and repatriation flights, such as this Kuwaiti visit paid by Jazeera Airways.
---
Munich Airport
These days A350s landing at Munich Airport are filled to the brim with protective masks! Shipments will continue through mid-May.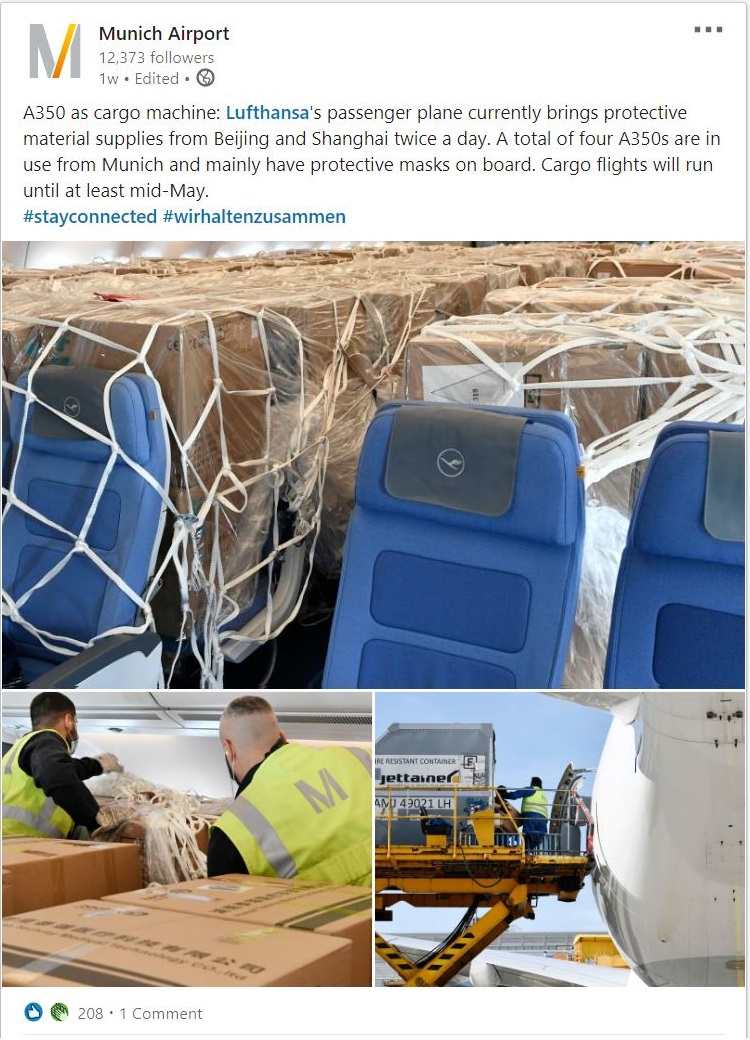 ---
Paris Charles de Gaulle Airport
For several weeks, cargo flights have been operating at Paris-CDG to transport medical equipment to fight the coronavirus epidemic and to transport goods to and from the world necessary for daily life and industry.
---
Zagreb Airport
Right now, it's more important than ever to keep the supply chains moving, and we're incredibly proud to be a part of the everyday cargo flights with the necessary resources to fight #COVID19. Thank you for doing your part too. #StayHome ♥️✈️ pic.twitter.com/O5ssN0jOUy

— Zagreb Airport (@ZagrebAirport) April 23, 2020
---
Amsterdam Airport Schiphol
The Dutch hub takes a massive delivery of protective medical equipment.
Geweldig nieuws dat er nu een luchtbrug voor beschermingsmiddelen is met China. Vannacht op Schiphol de eerste vlucht hiervan verwelkomd met oa honderdduizenden maskers, 30000 jassen en 30000 veiligheidsbrillen. Komende dagen volgt meer, waaronder miljoenen maskers.#AlleenSamen pic.twitter.com/y7aOiC7xtn

— Martin van Rijn (@mjrijn) April 20, 2020
---
SEA Milan Airports
Chinese delegation of 7 doctors, 3 nurses and 3 technicians with all the materials for Lombard hospitals arrived in Malpensa Airport.
China sent over 400,000 masks, 5,000 medical protective clothing and ventilators, in addition to gloves, protective glasses, monitors, protective clothing, disinfectants and much more.

---
Heathrow Airport
Heathrow Airport will become a vital hub for medical supplies flying into the UK as part of plans to refocus its operations in the wake of the coronavirus outbreak.
Cargo flights bringing in almost half of the country's healthcare equipment and pharmaceutical products, including respirators and testing kits, will be prioritised as the CEO of the airport said that they have additional space "for the first time in a decade".
Every year sees 34 per cent of the UK's cargo handled at Heathrow, but from next week the capacity will be increased by 53 per cent compared to its usual weekly average.
This week, @HeathrowAirport is set to welcome 300 cargo flights, carrying vital #COVID19 medical equipment and support for the UK.

Find out why it's vital that Heathrow remains open during this pandemic: https://t.co/DbyyB9KJPn #WeAreInThisTogether #aviation pic.twitter.com/kWf4ZCObIn

— yourHeathrow (@yourHeathrow) April 11, 2020
---
AENA
🛬 Aterriza en el #Aeropuerto de #Valencia un vuelo de carga sanitaria fletado por @generalitat. @qatarairways

Agradecemos la labor de todos los equipos involucrados en la recepción de bienes esenciales 📦🏥.#EsteVirusLoParamosUnidos#QuédateEnCasa pic.twitter.com/eHWia0YOoi

— Aena (@aena) April 20, 2020
---
Budapest Airport
BUD remains open for servicing repurposed charter flights into medical supply shipments.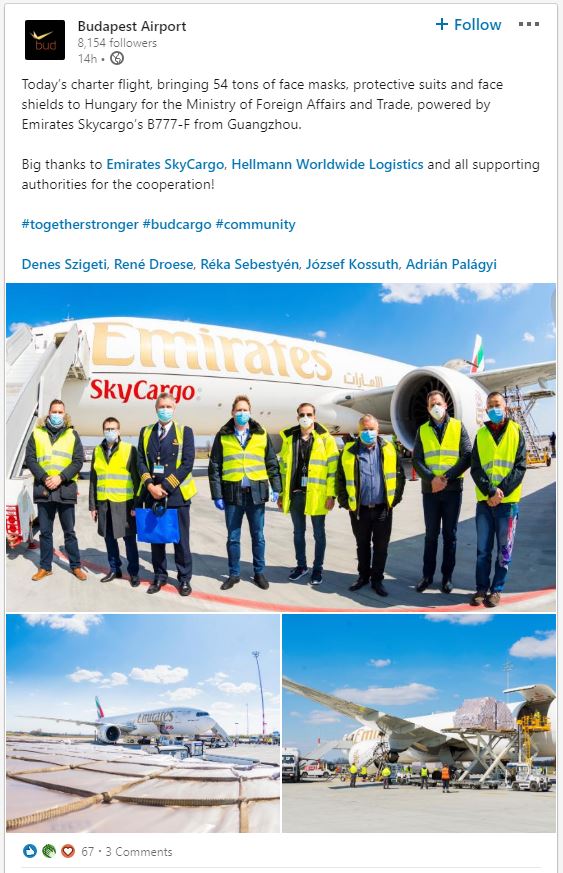 ---
Dublin Airport
Essential Delta flight carrying pharma cargo arrives at Dublin Airport.
---
Lithuanian Airports
Lithuanian Airports remain vital air gateways to the country not only for incoming shipments of medical supplies, but also for other freight that people and industries depend on.
---
Geneva Airport
Every day, 3 million masks are delivered at the Swiss hub.
3 million medical masks delivered every day!

The operation, financed by the Geneva entrepreneur Abdallah Chatila (president of m3 Groupe), is taking place every afternoon until Saturday. Other flights are being planned.#COVID19 #maskhttps://t.co/Y8Wsrq0dJL

— Genève Aéroport (@GeneveAeroport) April 17, 2020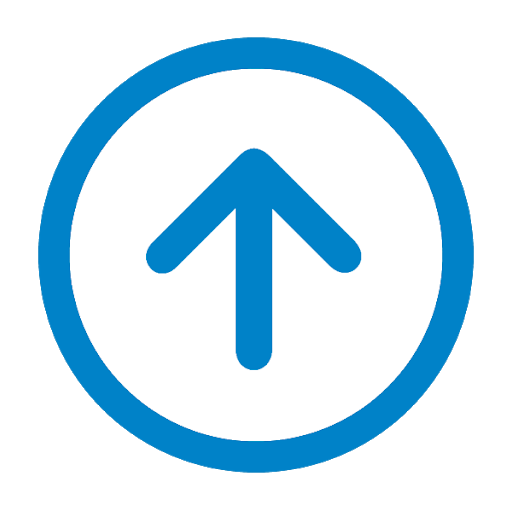 BACK TO TOP
Serving rescue, emergency and medical aid missions
Lyon Bron Airport
Four doctors depart from Lyon Bron Airport to offer their invaluable expertise and service in the fight against COVID-19 in Strasbourg.
#COVID19 Départ @AeroportLyonBron d'un vol affrété par #AviationsansFrontières vers Strasbourg avec à son bord 4 soignants. Les équipes @lyonaeroports @VINCIAirportsFR sont heureuses de contribuer à la lutte contre le Covid-19 pic.twitter.com/908RpPU1kj

— Lyon Aéroport (@lyonaeroports) May 3, 2020
---
Tirana International Airport
A team of 60 Albanian nurses departed Tirana International Airport with the flight of Air Albania to Rome to assist the neighbouring country in the fight against the COVID-19.
---
Cork Airport
The Irish Coast Guard Rescue 115 recently landed at Cork Airport after conducting a long range medical evacuation from a Spanish fishing boat off the south west coast.
---
Groupe ADP
The French airport operator Groupe ADP is servicing evacuation flights for patients infected with COVID-19 in the remote regions of the country where their access to medical assistance is limited.
Arrivée ce soir à @ParisAeroport #Orly d'un C130J Super Hercules de l'@Armee_de_lair avec à bord des soignants franciliens impliqués dans l'évacuation en province de patients atteints du #Covid19. Nous avons à cœur de faciliter leur retour et les remercions pour leur engagement ! pic.twitter.com/GZBq3OONpr

— Groupe ADP (@GroupeADP) April 1, 2020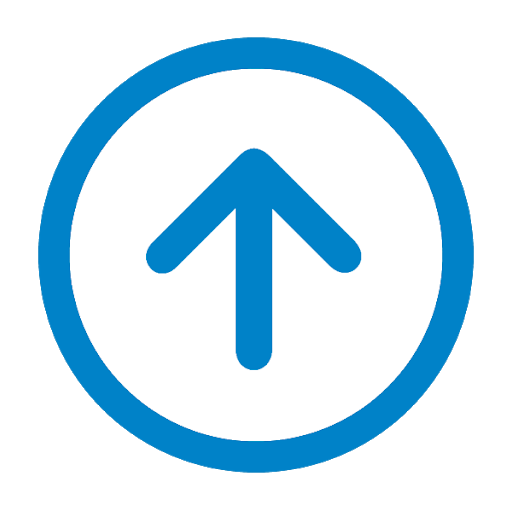 BACK TO TOP
Ensuring a safe and healthy environment
Paris Charles De Gaulle Airport
Frequent and thorough disinfection happens on a daily at France's busiest (in normal circumstances) hub. Here is how they do it:
To ensure the highest level of cleanliness & safety for those who are traveling or working within our airports, a strict disinfection is carried out several times a day w/ a disinfectant product complying with EN14476 norm, ensuring its effectiveness to combat spread of #Covid19. pic.twitter.com/LozjN0xp21

— Paris Aéroport (@ParisAeroport) May 13, 2020
---
Zurich Airport
Masks and disinfectants instead of M&M's and soda? Everything for the safety of air travellers! Zurich Airport took the delivery of the first safety stations in Switzerland.
The first safety stations in Switzerland by @Selecta_ch were set up at the boarding pass controls in check-in 1 and 2. The vending machines offer masks and disinfectants to ensure compliance with hygiene measures. pic.twitter.com/5oAg3K13up

— Zurich Airport (@zrh_airport) May 13, 2020
---
VINCI Airports
The global network of airports implemented by VINCI puts priority on creating a healthful environment for their passengers. Safety first!
Our teams are mobilized to reinforce the cleaning, disinfection and ventilation of our airports.#ProtectingEachOther #VINCIAirports #Covid19 pic.twitter.com/NC3dZMcLfp

— VINCI Airports (@VINCIAirports) May 12, 2020
---
Zagreb Airport
Croatia's main hub is ready to welcome passengers again having implemented clear signage to respect the social distance needed for a safe and healthy journey!
Following the decisions and instructions of public health and regulatory authorities, we've implemented certain behaviour measures within the passenger terminal, in order to protect the health of passengers and employees which is our number one priority. ✈️🧳#WeWillReuniteSoon pic.twitter.com/a9npVjP60b

— Zagreb Airport (@ZagrebAirport) May 7, 2020
---
Amsterdam Airport Schiphol
The major hub is cleaned thoroughly every day - watch this video to find out the deets of this healthy routine!
"By cleaning the airport thoroughly we can control corona together." Watch our proud Airport Star Asha, who, together with her colleagues, keeps our airport clean and therefore safe every day.https://t.co/Y2i5bv1OnU

— Schiphol (@Schiphol) May 1, 2020
---
Heathrow Airport
Accessible signage has been put in place throughout Heathrow's terminals in a bid to help passengers follow the necessary safety instructions.
If you're passing through for essential travel, you will notice we've implemented signage across the airport to remind passengers of the government's recommendation to practice social distancing & maintain good hygiene.

Find out more: https://t.co/cCOklCeG0p. pic.twitter.com/NRjaFiBpMG

— Heathrow Airport (@HeathrowAirport) April 28, 2020
---
Aena
Here is a snapshot of disinfection work carried out daily at Menorca Airport.
Labores de desinfección esta mañana de @COMGEBAL_ET @EjercitoTierra en el Aeropuerto de #Menorca 🛫.

👏🏻 Muchas gracias por proteger con vuestro trabajo a pasajeros y trabajadores.#EsteVirusLoParamosUnidos #QuedateEnCasa #COVIDー19 pic.twitter.com/n5lTKZ6TCR

— Aena (@aena) April 15, 2020
Tareas de desinfección de la #Brilat @EjercitoTierra hoy en el #Aeropuerto de #Vigo 🛬.

Agradecemos a todos los que con su trabajo contribuyen a la protección a empleados y trabajadores 👏. #EsteVirusLosParamosUnidos#QuedateEnCasa pic.twitter.com/NOOdSwH7t6

— Aena (@aena) April 20, 2020
---
Aeroporti di Roma
Extensive sanitisation procedures at the main gateways to Rome operated by Aeroporti di Roma guarantee safe arrivals for 8000 returning passengers daily.
Continua la nostra inchiesta all'aeroporto di Fiumicino dove ogni giorno continuano a transitare 8.000 persone@valerioscarponi @eleonoradaniele #storieitaliane #coronavirus pic.twitter.com/r2PlUk4FGS

— Storie Italiane (@storie_italiane) March 27, 2020
---
IGA Airport
Here is a breakdown of thorough sanitary measures taken against the Covid-19 spread at Istanbul Airport.
---
SEA Milan Airports
Ensuring the safety of workers and passengers, even with reduced airport operations, is Milan Airports' priority. A commitment that began with the supply of specific PPE, disposable gloves and FFP2 masks to all staff, that constantly monitor the distance between passengers, indicating the right measures to respect.
---
Tirana International Airport
Message from Chief Executive Officer of Tirana International Airport, Dr. Constanting von Alvensleben.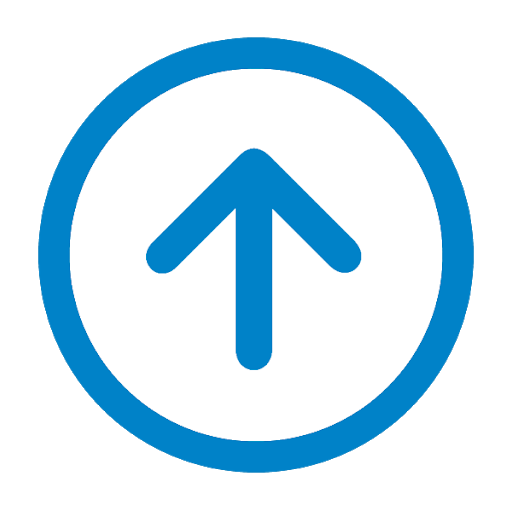 BACK TO TOP
Bringing stranded passengers back home
Airports' play a key role in creating a safe environment for travellers coming back home from risk areas. Considerable resources are being put in place in order to avoid contagion at their premises, including rearrangement of space and thorough sanitisation.
Tbilisi Airport
The main gateway to the capital city of Georgia continues to serve repatriation flights, bringing back fellow citizens to their fatherland.
2.05.20 | 18:48
🇨🇿🛬 🇬🇪

Georgian Airways has ensured the repatriation process of 89 Georgian citizens from Prague to Batumi International Airport #BatumiAirport #teamwork #aviation #nonstop #handling #aviationphotography pic.twitter.com/1ZX5smisX9

— Tbilisi Airport (@tbilisiairport) May 2, 2020
---
Prague Airport
Václav Havel Prague Airport remains open for all arrivals and departures. Thanks to this, a total of 44 special flights could land here in the last month, carrying up to 1,200 tons of medical supplies. Since 18 March, Prague Airport has also handled a total of 33 repatriation arrivals and departures with passengers on board. Within their framework, more than 3,600 passengers arrived in the Czech Republic, mostly Czech citizens returning home from abroad to their families and loved ones. Conversely, approximately 900 foreign nationals were able to travel back home from the Czech Republic.
---
Amsterdam Airport Schiphol
We're even happier than normal to see people come home, especially in these trying times.❤ #wedoittogether #staysafe pic.twitter.com/IOlYrARTP2

— Schiphol (@Schiphol) March 20, 2020
---
Brussels Airport
Welcome home Edmilson Junior! This 25-year old Belgian-Brazilian professional soccer player flew back from Qatar. He came to Belgium to be closer to his family. "I've last seen them in December, so I can't wait to be closer to them." We wish you a happy reunion, Edmilson Junior! pic.twitter.com/K6L48Orfou

— Brussels Airport (@BrusselsAirport) April 17, 2020
Happy to see this family made it home safely, after a trip around the world ended sooner than expected. The 6 of them stay close, but keep their distance from others 😉
Repatriating our citizens in safety is key to us. #brusselsairportgetsyouhome #keepyourdistance #keepitsafe pic.twitter.com/Qfla52fCpu

— Brussels Airport (@BrusselsAirport) March 25, 2020
---
Cork Airport
Cork Airport remains open to help with the repatriation of Irish Citizens.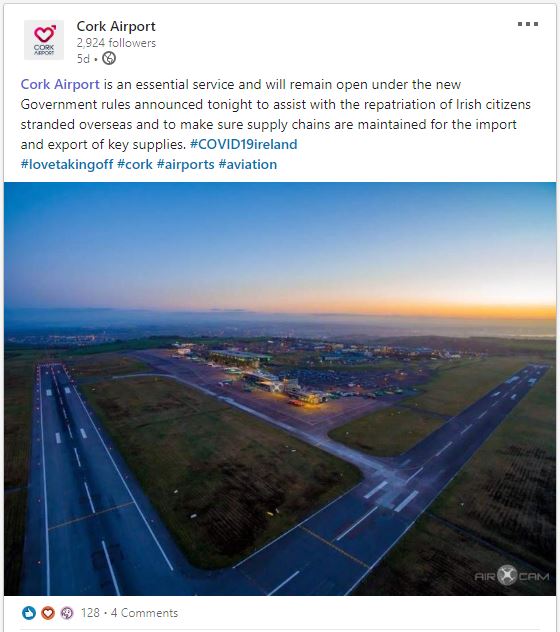 ---
Moscow Domodedovo Airport
Moscow Domodedovo Airport in Russia has implemented precautionary measures to limit the spread of Covid-19 coronavirus in the airport. The airport has started using audio-visual channels that will inform passengers on how to protect themselves from the coronavirus. Moscow Domodedovo Airport installed posters in the departure and arrival halls and plays audio messages every 15 minutes. In addition, in the departure and arrival halls, hand sanitising stations will be provided for domestic and international passengers. The airport has added special markings at the check-in counters and security checkpoints indicating a distance of 1.5 metres to ensure social distancing between passengers. Domodedovo Airport added that it has installed other technologies to permit the use of electronic boarding passes.
---
ANA Aeroportos de Portugal
ANA Aeroportos de Portugal has implemented several hygiene and safety measures to contain the new coronavirus at Portuguese airports. ANA follows the guidelines and recommendations of the Directorate-General of Health (DGS), for the protection of its workers and passengers, so that everyone gets home well.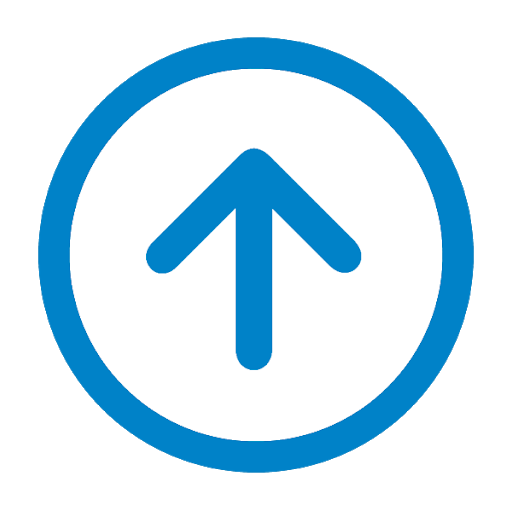 BACK TO TOP
Supporting business partners
Swedavia
Swedavia continues to assist tenants through expanded rent relief measures for some 100 businesses at its airports. As early as mid-March, Swedavia introduced rent relief measures for some 50 businesses with restaurants and retail shops at Swedavia's airports. Last week, Swedavia also took the decision to make full use of the government's aid package for rent relief but also to expand this assistance by introducing rent relief for some 50 businesses not covered by the government's aid package.
---
Aena
Spanish airports operator AENA has stopped collecting rent payments from its commercial leaseholders amid the Covid-19 pandemic.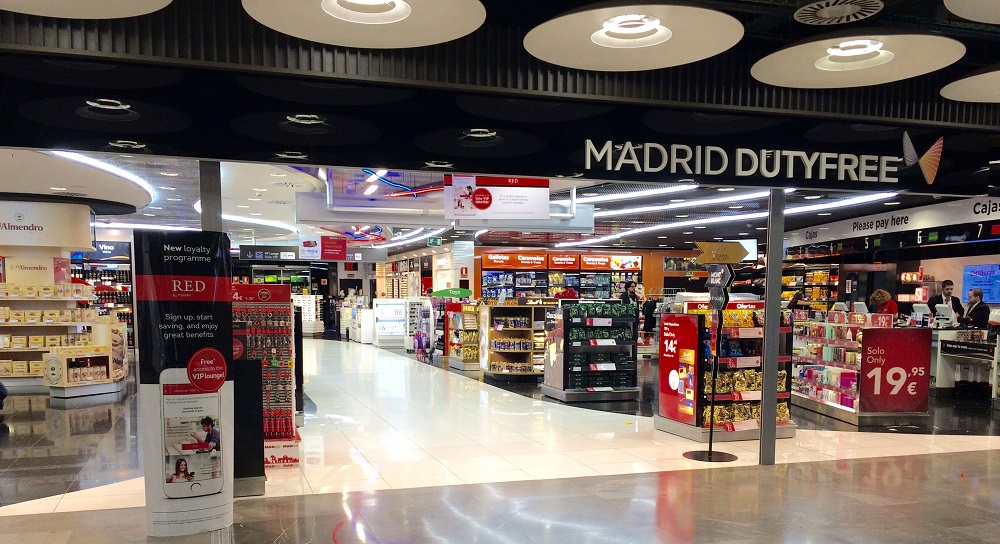 Aena has also decided to waive the cost of airport charges for the hundred cargo flights that have transported the necessary medical equipment to fight the Covid-19 pandemic.
Read more (in Spanish)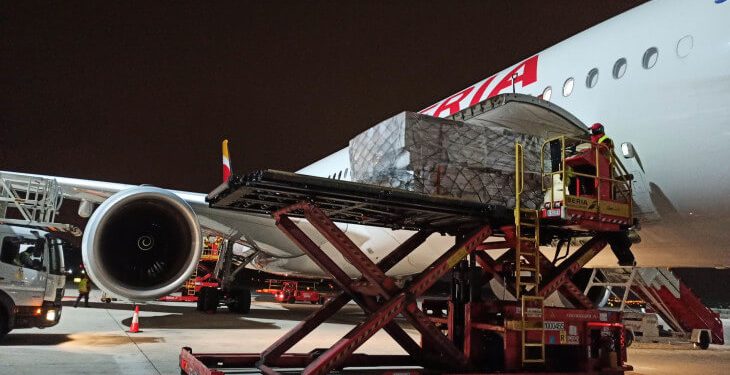 ---
Copenhagen Airports
Copenhagen airport's operator is allocating two of its three runways to aircraft parking while the coronavirus crisis persists, as airlines seek to ground large proportions of their fleet.
The operator says it expects a "high double-digit" number of aircraft to be parked at the Danish capital hub "before long", and that the parking issue is a "pressing challenge".
It will maintain flight access by keeping a single runway, 22L/04R, in operation for departures and arrivals.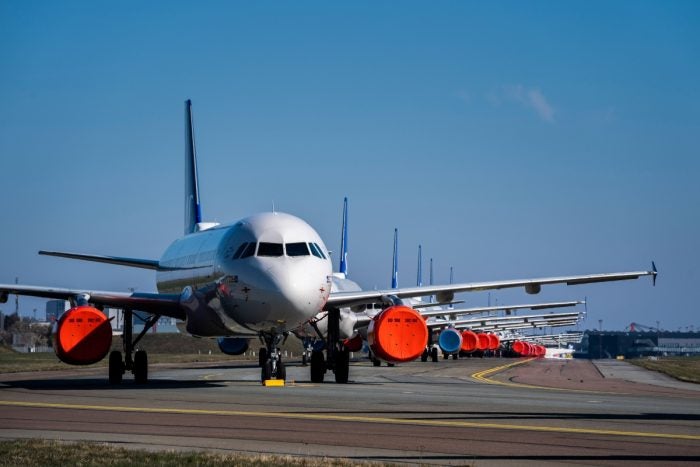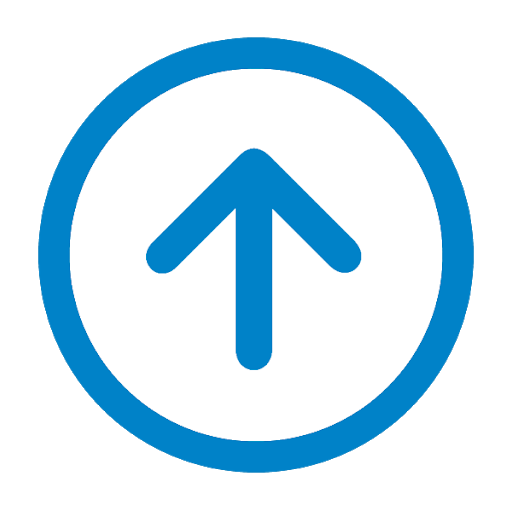 BACK TO TOP
Expressing gratitude to front line workers
Frankfurt Airport
In cooperation with ADV (German Airport Association) and other European airports Frankfurt Airport has created a video thanking all the "heroes" in these hard times (frontline airport employees, doctors, post office staff, supermarket cashiers, etc.).
To all of you who are our heroes in these times: Thank you! To all the pilots and their crews delivering essential freight to high-risk areas, flying tourists back to their home countries and transporting patients to hospitals. This applause is for you! #WeAreInThisTogether pic.twitter.com/KWtuephCad

— Frankfurt Airport (@Airport_FRA) April 9, 2020
---
Birmingham Airport
On 28th April, Birmingham Airport stopped its activities for a minute of silence to honour the heroes who lost their lives in the fight against COVID-19.
We will be observing the minute's silence today at 11am to remember all the keyworkers who have lost their lives due to COVID-19 #minutesilence #StayHomeStaySafe pic.twitter.com/N2eXP2orhg

— Birmingham Airport (@bhx_official) April 28, 2020
---
Gatwick Airport
A massive 'thank you' to all our heroes from everyone at Gatwick Airport #clapforourcarers #NHSheroes @SASHCharity pic.twitter.com/Iv380VuxSy

— GatwickVoice (@GatwickVoice) April 23, 2020
---
Aena
Spanish airports thank all the groups that work tirelessly at the airports. And, of course, those of you who stay home so that, together, we can stop COVID-19.
---
Keflavik Airport
The A shift fire department at Keflavik Airport did the front line dance challenge dedicated to nurses, healthcare professionals and emergency respondents around the world.
---
Brussels Airport
A round of applause and a water salute from Brussels Airport to thank everyone who makes a difference in the daily fight against COVID-19.
---
London Stansted Airport
A message of thanks to all front line workers working day in day out at London Stansted Airport.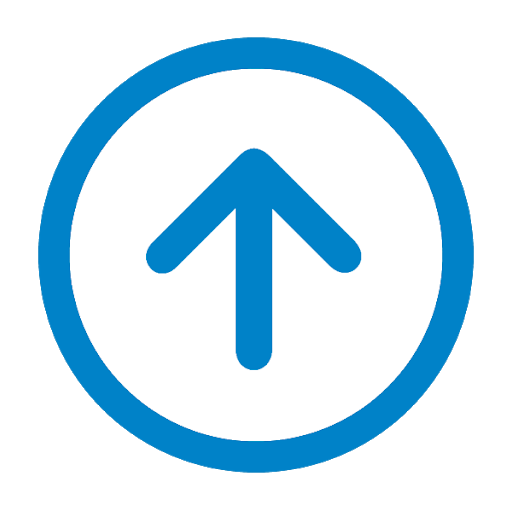 BACK TO TOP
Keeping spirits high
In times of global health crisis, mental wellbeing can be compromised on many levels. The tough regimes of restrictions in movement and social gatherings, the dire impact of lockdowns on the local and global economy as well as general uncertainty may have a detrimental impact on our psychological health. It is therefore all the more important to counter the negative stream of information with messages of reassurance.
Glasgow Airport
Even during lockdown Glasgow Airport stays connected with its most important fans! Two young aviation fans got the chance to chat and put their questions to one of Glasgow Airport's top bosses via video link. Ross McMillan, 10, and his brother Ryan, seven, are huge fans of the airport and regularly post pictures of their love of planes on the airport's social media channels.
---
Jersey Airport
What better way to keep endorphines flowing than engaging in a bit of physical exercise? Need inspiration? Jersey Airport's Firefighting Team organises weekly High Intensity Interval Training sessions available from the comfort of your home! Check it out for yourselves.
And now for something completely different.... Why not join in with our Airport Fire Crew's weekly online fitness HIIT sessions. All ages and fitness abilities welcome. If you like what you see we'll be posting some more next week https://t.co/N7OkeSeE0E #moveoverJoeWicks

— Jersey Airport (@JERairport) May 1, 2020
---
Edinburgh Airport
The Scottish gateway rekindles aviation dreams within the confines of our living rooms. Want to feel the thrill of flight again? First, you need to build yourself a plane ;).
✈️| Calling big and little kids alike, we want to see your best paper planes. So get your engineering hat on, start folding and may the best plane fly! Tweet your builds below. #PaperPlaneChallenge pic.twitter.com/e3hRtaP6sZ

— Edinburgh Airport (@EDI_Airport) April 22, 2020
---
Athens International Airport
Athens International Airport (AIA) is inviting all to join its #mycityviewchallenge launched on social media to create a "virtual" digital album of cities "from the inside – out".The first city of the challenge will be Athens – #mycityviewathens.
' #mycityviewchallenge: @ATH_airport Invites You to 'Recreate' #Athens from Home https://t.co/p5J19C1BNz #mycityviewathens #AthensAirport #Greece #COVID19 #coronavirus #covid19Gr #COVID19greece pic.twitter.com/ArpTQCB4JS

— Greek Travel Pages (@gtpgr) April 9, 2020
---
Dublin Airport
Sharing a moment of wonder in a true spirit of travelling without moving to the lush Irish landscapes.
This moment of calm was brought to you by Glendalough, Co Wicklow. #LoveIreland pic.twitter.com/hdApnfCHht

— Dublin Airport (@DublinAirport) April 21, 2020
---
Bergerac Airport
Is France high on your list of next destinations to visit? Bergerac Airport proudly presents the gems of its region throughout the confinement.
Durant cette période de confinement, nous continuons à vous faire voyager au travers de superbes clichés de notre territoire et terroir.

Ou fût prise cette photo ? 😀

Plus de photos sur notre page Instagram:https://t.co/xKReTueXNZ

Crédit photo: Alain Auzanneau pic.twitter.com/VJEoF7yfIe

— Aéroport Bergerac (@Aerobergerac) April 24, 2020
---
Brussels Airport
Brussels Airport CEO, Arnaud Feist sends his grattitude and appreciation for the airport community. United we stand stronger!
---
Zurich Airport
Zurich Airport remains open!
---
Riga Airport
Light-hearted message of support to the entire industry from Latvia's busiest airport.
---
Hermes Airports
The Cypriot airport operator has chosen to spread positive vibes on their social media channels. Here is a snapshot of their posts.
Please be safe and take #care of one another. Don't forget to follow the guidelines given by your local health authorities.

"In a #world where you can be anything, be mindful and kind to your fellow human."🙂🙏#staysafe #stayhome #stayhealthy #wecareforyou pic.twitter.com/J5mC18LABF

— Cyprus Airports (@CyprusAeropolis) March 27, 2020
We're all in this together, even when we're forced apart.
Let's stay connected and we can always go back to our old way of life later😊!#staysafe #stayhome #stayconnected #wecareforyou #together #visitcypruslater #seeyousoon #thoughtoftheday #positivevibes #Cyairports #Travel pic.twitter.com/DzcjQVdJCP

— Cyprus Airports (@CyprusAeropolis) March 26, 2020
During this time, we should all act collectively and protect everyone around us by staying home. At the same time, we are grateful for all the front liners who continue to work despite all the adversities. 🙏#stayhome #staysafe #stayconnected #wecareforyou #takecare #Cyprus pic.twitter.com/Qj2oJinnCy

— Cyprus Airports (@CyprusAeropolis) March 24, 2020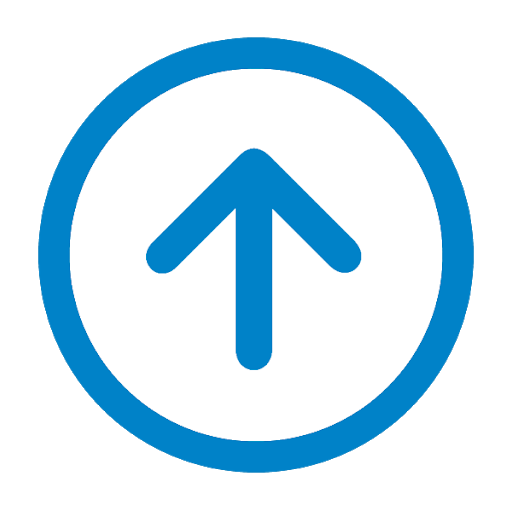 BACK TO TOP
Welcoming passengers again
Brussels Airport
The heart of Brussels is ready to open its doors to passengers. Here is what they've implemented while you were away.
Welcoming you back in safety is 1 of our main priorities. Plexi glass, instructional posters, info & nudging stickers everywhere you look 👀 as well as the distribution of face masks. All kinds of measures were implemented to protect yourselves & others! #brusselsairport pic.twitter.com/EtdepHQWxj

— Brussels Airport (@BrusselsAirport) May 13, 2020
---
Frankfurt Airport
FRA is ready to fly safely again with the brand new signage and comprehensive safety measures implemented in its terminals.
Frankfurt Airport ready to fly safely. The rule of "safety first" also applies on the ground: air travel while complying with all hygiene prescriptions is feasible – Diverse measures being taken to safeguard passengers and employees. More at: https://t.co/Tm3oALQV2O pic.twitter.com/PqIn0xkK72

— Frankfurt Airport (@Airport_FRA) May 12, 2020
---
Paris Orly Airport
How quickly can the Paris Orly Airport team be ready to welcome travellers back to their terminals?
❤️ Ils vous accueillent tous les jours à @ParisAeroport #Orly & sont plus que jamais unis par la même passion! ✈️#BientôtReunis // They are more than ever united by the same passion✈️: welcoming you again at @ParisAeroport #Orly! #ReunitingSoon ❤️
Full video in the tweet below 👇🏼 https://t.co/P5J24GUC4z pic.twitter.com/RysILW8hFO

— Groupe ADP (@GroupeADP) April 11, 2020
---
Keflavik International Airport
The gateway to Iceland looks forward to welcoming travellers again.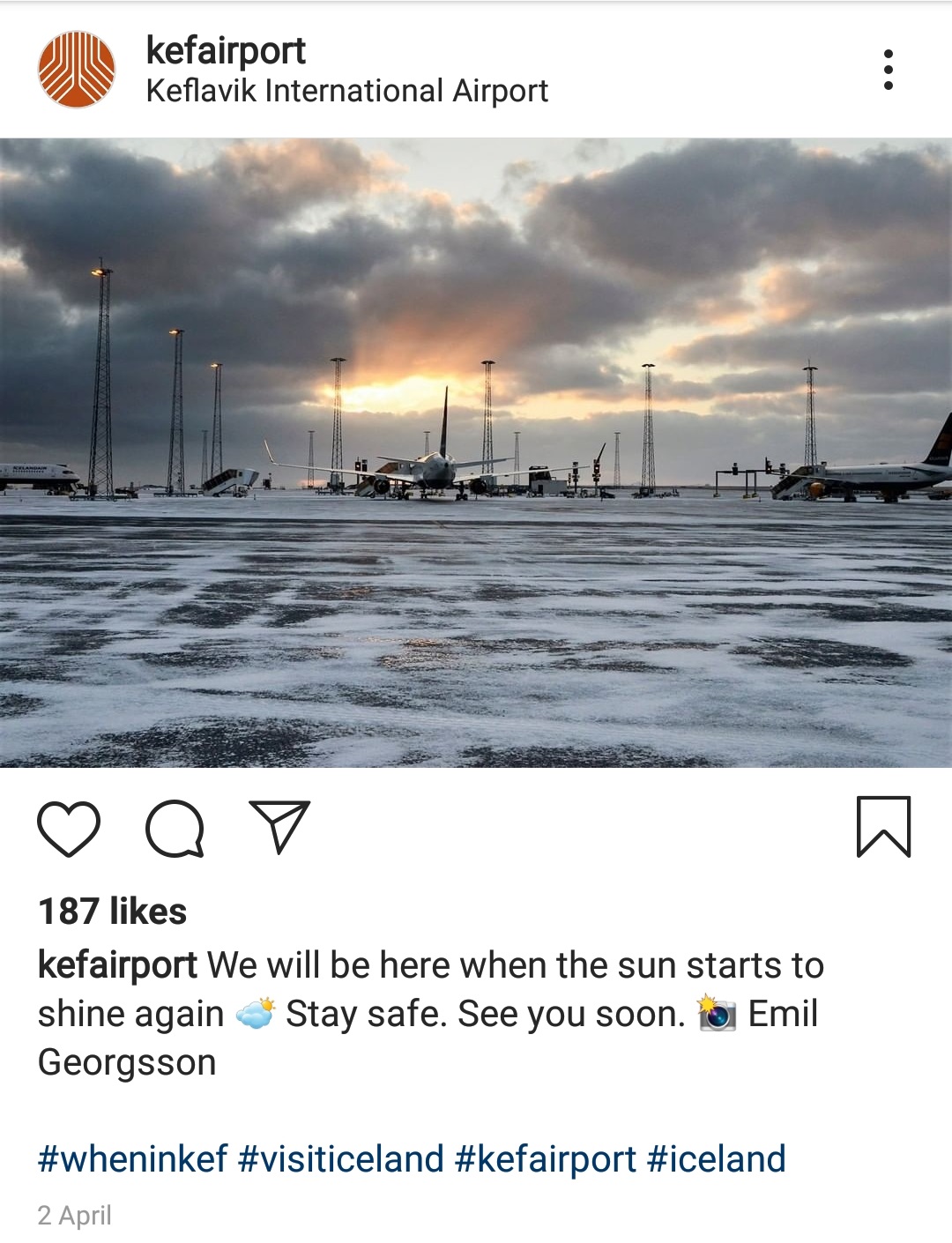 ---
Glasgow Airport
Not decided yet which destination will be the first one you visit after the lockdown? Glasgow Airport has got you covered. We got Verona and are already looking forward to it!
Dreaming about your next getaway after lockdown is lifted✈️? We're here to help inspire – the first location you spot will be your next holiday destination when we're able to travel again. Let us know what you got!

For more travel inspiration, visit: https://t.co/f3KfO875Nb pic.twitter.com/DQNzC7GVuE

— Glasgow Airport (@GLA_Airport) April 28, 2020
---
Budapest Airport
The award-winning airline marketing team from Budapest Airport shares the beauty of the city they connect to the world.
---
Groupe ADP
Groupe ADP shared a message of reassurance, while Paris Orly Airport closed its doors temporarily.
Ce soir, @ParisAeroport #Orly marque une pause. Notre passion collective reste intacte et toute la communauté aéroportuaire se mobilise déjà pour vous accueillir nombreux, passagers, compagnies, partenaires, collaborateurs, pour la reprise de nos vols. #BientôtRéunis pic.twitter.com/Q2q1aHUCVo

— Groupe ADP (@GroupeADP) March 31, 2020
---
TAV Airports
🇬🇧We look forward to the day when we can greet you at our airports –as always with a smile! #WeWillReuniteSoon

🇦🇹TAV ģimene jau atkal gaida to dienu, kad sagaidīsim Tevi mūsu Lidostās ar smaidu sejā..#MesTiksimiesDriz pic.twitter.com/4RfUcE5bJH

— TAV Airports (@TAVairports) March 27, 2020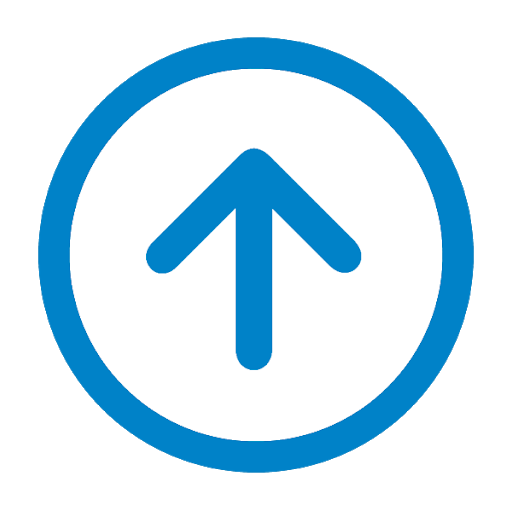 BACK TO TOP